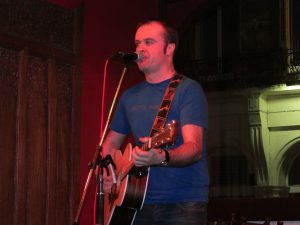 As we enter the final quarter of 2016 things don't get any quieter for me. There are some great gigs coming up to keep me warm in the lead up to winter. Some of the highlights are my return to The Ferry in Glasgow on Sat 8th Oct for the first Scotland Pre-Match gig of the current World Cup Qualifying campaign. It is sure to be a great gig as the optimism of a new campaign should guarantee a sell out crowd
I will be appearing at a couple of Beer Festivals over the next couple of months as well, the first on Sun 9th October at The Inn at The Torridon Hotel then in November I will be back in North Berwick for the first time this winter on Sat 5th November for the return of the Nether Abbey Hotel Beer Festival.
There are still all my other regular gigs in Inverness, Aviemore and further afield to keep you entertained and 2016 will end in the usual fashion with my performances in Newtonmore to bring in the New Year at The Glen Hotel and The Torchlight precession.
For further details including all gigs, start times etc please visit my Gig Guide page and should you require any further info please don't hesitate to contact me 🙂
Davy