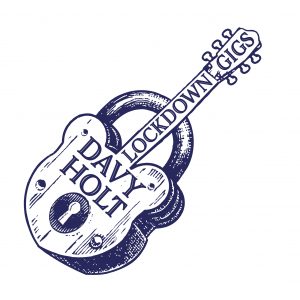 Hi Folks 🙂
This is my first 'News' post in some time……..
So much has changed in less than two short months.  Early in March I was gearing up for an extremely busy Spring/Summer/Autumn season but then the Coronavirus pandemic changed everything, as in an instant, all music venues were closed and the likelihood is that they will remain so for some time.
It was a crushing blow to see my diary basically go from looking like a densely wooded forest to a white alpine snow field but fortunately in this modern age there was an alternative option to keep performing.  Enter The Lockdown Gigs.
A day or so before the lockdown came into force I set up a new page on Facebook called The Lockdown Gigs, the idea being that the online gigs would enable me to keep performing and more importantly provide the option of 'attending' live gigs for my fans and followers during the lockdown.
Since the first of my Lockdown Gigs on March the 21st there have now been 37 Lockdown Gigs, as well as 3 Lockdown Gig Kids Parties, over the past 6 weeks.  The gigs are performed live from my living room in Inverness and you may also get to meet my partner Simona and our, now celebrity little dog, Poppy!
The response of the gigs has been overwhelming, with so many of my fans being joined by new followers and the gigs have became a truly international community with viewers from across Scotland, the UK, Europe, North America, South America, The Middle East and Australasia.
There is no way in knowing how long the lockdown restrictions will last for and indeed how long it will be until I can once again perform in public, so until then The Lockdown Gigs are the new normal for my music career!! 
Come and join us at The Lockdown Gigs via the link below, Mon-Sat evenings at 7pm (BST).